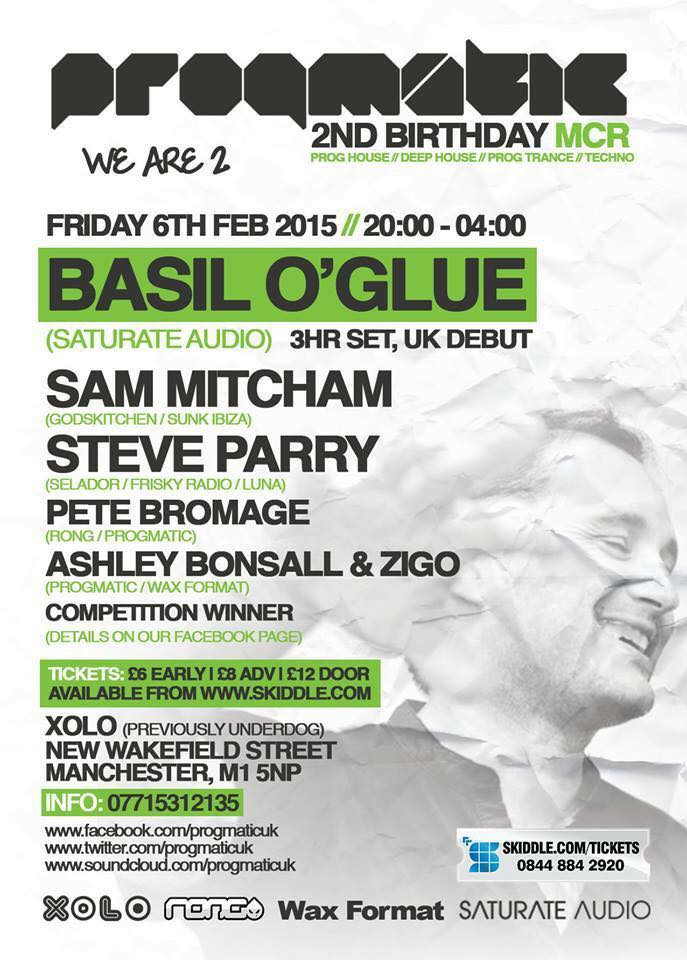 Progmatic is set to celebrate its 2nd birthday in style with their biggest event to date.
One of the top prog DJs in the world right now (Basil O'Glue) will be making his UK debut with a massive 3 hour set.
I'm massively proud to be a resident at forward-thinking Progmatic – I shall be playing b2b with owner Ashley Bonsall.
There is also excellent support from some highly talented DJs.